Trying to find an eco-friendly honeymoon destination is actually far easier than it used to be. Many hotels and resorts are working hard these days to achieve green accreditations and many have already put eco-friendly measures into place. Destinations in places such as South Africa and Mauritius may be far away from home but the green measures they have put into place will help to counteract any damage done to the environment by your travel there.
Mauritius?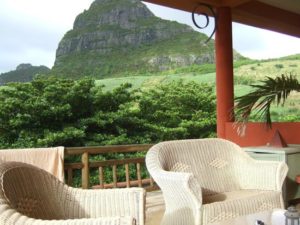 Mauritius is a very romantic and exotic destination which is why it is very popular for honeymoons. The soft white sands and the wonderful weather are just two of the reasons why people visit along with the luxury touches such as a private island for your honeymoon suite. A number of resorts here have already earned green certification. There are two Club Med resorts here that have been Green Globe certified and are already dealing with basic eco-friendly requirements such as recycling and reducing energy consumption. The Mon Choix eco-lodge at Port Louis offers everything you need from solar powered energy production to reduced use of chemical-based cleaning products and the location is ideal for those who want to be within easy reach of all the main attractions.
Mauritius has so much to offer. The lifestyle here is far less hectic than most people are used to. The buses here date back to the 1970s and there are plenty of excursions that you can go on. Spend a little time at the market in Port-Louis or spend some time hiking or cycling.
Africa?
If you want to get closer to nature on your eco-friendly honeymoon, then Africa could be the best destination. South Africa in particular has much to offer, thanks to its numerous safari and wildlife parks. Many of the safari holiday operators offer accommodation in eco-lodges now, where energy consumption is reduced with the help of solar power and other energy-saving measures. They have features such as organic gardens where they grow produce for the kitchens and some will even take part in community projects such as the building of schools.
Your safari honeymoon will bring you into close contact with lions, zebras and other creatures before you return to your eco-friendly accommodation. You could also spend a little time on South Africa's coastline snorkeling, scuba diving or just doing a little beach-combing. Fishing trips are available for those who like the idea of catching their own supper. Many of these trips are run by eco-friendly operators.
Both?
If you are having a little difficulty making up your mind why not visit both places? If you can get a few extra days for your honeymoon then a two-part trip will be worth it. Talk to your travel agent about arranging accommodation and excursions that meet your eco-friendly principles.