There are many ways you can get closer to nature on your eco-friendly honeymoon but you may not have considered spending some time at a tree house resort in India. India is a great place for a honeymoon, particularly if you want to avoid the busier cities. There are many tranquil resorts where you can stay in eco-friendly accommodations that are a lot more unusual than a standard hotel room!
Vythiri Resort, Wayanad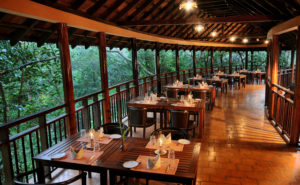 This resort is in Kerala and is very eco-friendly. Located in the heart of a rainforest, the views from the rooms are amazing. The location also means that you are well placed to find out more about the local wildlife and the conservation work that has been carried out here. Don't be fooled into thinking that staying in a tree house means that you have to compromise on luxury. The accommodation here includes features such as Jacuzzis and plunge pools.
The Machan, Lonavala
This region is already a hit with those from Mumbai and Pune as a destination for a short break. The Machan resort is a luxury destination where you can enjoy comfort and style 40 feet above the ground. The resort is 100% off-grid and only sustainable materials were used to build it.
Tree House Hideaway, Bandhavgarh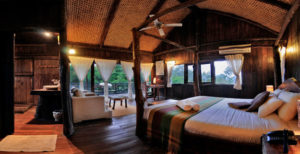 The accommodation here has every modern convenience that you could want. In the heart of a tiger reserve, this is a great place to observe the local wildlife.  Local materials and craftsmen were used to create the resort, which offers air conditioned rooms and other amenities. The resort has been named as one of the top 100 in India.
Tree House Cottages, Manali
This is a family-run resort that offers you many different options for your stay. There is a vegetarian menu served by the resort or you can make use of your own kitchen to prepare your own meals. The resort can also arrange for you to go on one of several day trips to nearby attractions. Most of the accommodation is cottages but you can also choose to stay in a Swiss tent.
Vanya Tree House, Thekkady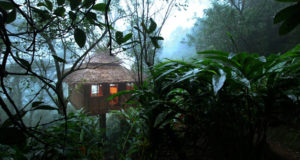 With electricity generated by solar power and wind turbines, this eco-friendly resort is located in the Periyar Forest on a 12 acre site.  Guests can enjoy the local Kerala cuisine that is cooked on traditional wood burning stoves.  The water for the site is taken from a well and guests need to be careful with the amount of electricity that they use because the only supply is that which is generated on-site. This is a great place, not only if you want to get back to nature, but if you want to make sure you are conserving the Earth's natural resources.
These are just a few of the treehouse resorts that are available in India. No matter which one you choose you can rest assured that your stay has not had a great impact on the environment.