If you want to head to the Antipodes (Australia or New Zealand) for your honeymoon then you don't have to worry that you will be compromising your eco-friendly principles to do it. There are plenty of destinations there where you can relax and enjoy your first vacation together as a married couple while not vastly inflating your carbon footprint.
Aro Ha
 This retreat can be found in New Zealand, in the heart of the Southern Alps. The accommodation is eco-friendly and all the food served at the resort is self-sufficient as it is produced on-site and it is organic. This is widely considered to be a great place for an adventure honeymoon as well as the ideal location in which to recharge your batteries. There are spa areas and therapy suites as well as yoga and meditation, but you can also take the time to go hiking and kayaking if you prefer.
Bloomfield Lodge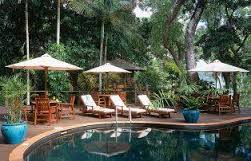 Over in Australia head to North Queensland near Cairns and you will find the Bloomfield Lodge. A remote resort, it has 17 rooms of natural timber that give amazing views of the rainforests. Its eco-friendly credentials come from the solar energy that powers the telephone system and keeps the swimming pool warm. The resort also has a very strong policy of using recycled materials and products. All vessels belonging to the resort also have low emission outboards, so you can explore the area knowing that the environment isn't suffering as a result.
Silky Oaks Lodge
This resort is a reminder that you don't have to forgo luxury in order to enjoy an eco-friendly honeymoon in Australia. This resort offers tree house accommodations close to the Mossman Gorge River and each room has been fitted with a marble bathroom and a walk in shower. Each also has a private balcony with views of the Daintree National Park. Relax in luxury too by making the most of the on-site spa. The tree house restaurant is a very popular place and included in the cost of your honeymoon would be guided walks through the rainforest and the use of mountain bikes.
Daintree Eco Lodge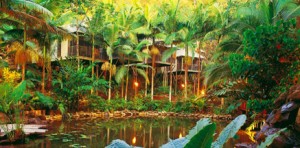 Also in Queensland is the Daintree Eco Lodge. This resort claims to be the 'most pampering ecolodge in the world'. You would get the seclusion you crave here as there are only 15 bayans and you can avoid the crowds that you would get at larger resorts. Located in the beautiful rainforest, the resort has a luxurious spa and you are guaranteed locally produced cuisine. During your stay why not take part in one of the rainforest walks or go jungle surfing? There are plenty of adventure tours on offer so that you can make the most of your time here.
Australia has so much potential for those who want to be green – why not consider it for your environmentally friendly honeymoon?