The beautiful state of Arizona is home to many amazing wedding venues that have the potential to make your big day one that you will never forget. However, what if you're looking for a venue that has eco-friendly credentials? The good news is that there is more than one to choose from, so no matter what your tastes are, you're sure to find a great match.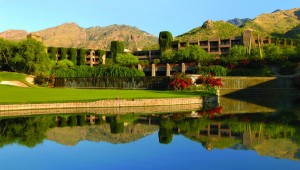 Loews Ventana Canyon
This is a resort located in Tucson close to the Santa Catalina Mountains. The venue has been awarded a bronze level in the GreenLeader category from TripAdvisor because the management has taken a number of steps to make this a much more environmentally-friendly location. Greener features include energy-efficient lighting, a number of fixtures that are designed to save water, a composting system and a garden filled only with native plants. On the property you'll find the only natural waterfall in the city – a great backdrop for your photos! – amazing gardens, mountain views and views of the desert. Activities offered by the resort include golf, tennis, swimming and a luxury spa. If you're looking for an all-inclusive destination then this could be the one for you!
Westin La Paloma Resort and Spa
This is also ideally located in the Tucson area and in the foothills of the Catalina mountains. This venue has also been given a Bronze Level award by Trip Advisor and no matter what the size of your wedding, this venue has something for you. Whether you're inviting 10 guests or 500, there are facilities that will be perfect. There are both indoor and outdoor event spaces and you can even take the family pet along. If you're looking for a place to have both the wedding and the honeymoon, this could be it.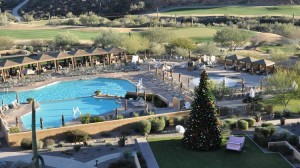 JW Marriott Starr Pass Resort & Spa
 Joining the ranks of the Bronze Level award holders is the JW Marriott Starr Pass venue. This can be found to the west of Tucson close to the mountain park. When you choose to hold your wedding here you get two nights free and there are plenty of other extras to enjoy. With the eco-friendly features such as energy and water saving measures in place, you can enjoy your wedding without worrying about the impact that you're having on the environment. Facilities include a pool, luxury spa and a golf course where the grounds maintenance is completed chemical-free.
This is just a few that you could consider but if you're looking for an eco-friendly venue then ask your coordinator about the sustainability measures that your venue is taking. It could be that they have a policy of using only local suppliers, or that they grow their own fruit and vegetables for the restaurant. Every little measure can have a positive long-term impact and can help to give you the greener wedding that you are hoping for.