Looking for an eco-friendly wedding venue can be much harder than you might think.  Not all of them take all the environmentally-friendly measures that you might consider to be essential and some of them will be going that extra mile, taking steps you might not even have thought of!  Here are just a couple eco-friendly wedding venues in Chicago that you might want to consider…
Catalyst Ranch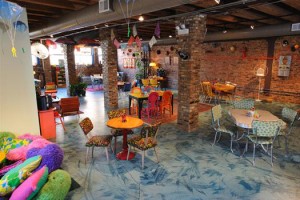 This is a great venue for those who want their special day to have a quirky vibe.  Despite the name this is a loft, filled with comfy couches and plenty of vintage furniture.  You don't have to worry about decorating the place for the wedding as the walls are covered with bright works of art.  The Catalyst Ranch can offer you all the help that you need to find local vendors and services for your wedding.
From an eco-friendly point of view the venue has started well with the vintage furniture and accessories and they also ensure that everything that can be recycled is!  Where new paper products are needed they only use recycled options and all staff are trained to have a green outlook so they are up to speed with the company's green schemes.  With eco-friendly lighting, paperless invoicing and the use of washable towels instead of the paperless variety, this venue has thought of all the small things that matter when it comes to being more environmentally aware.  Good public transport options mean that you can also cut down on your own carbon footprint when you are travelling there and back.
Greenhouse Loft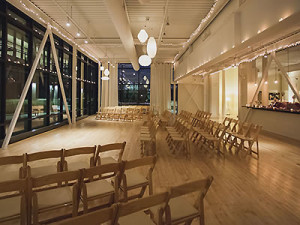 Greenhouse Loft has developed a reputation over the years for being one of the top environmentally-friendly venues in the country.  Here you can have a wedding hosted for anything between 25 people and 300.  The venue has glass walls so that you and your guests can make the most of the beautiful gardens.  It can be easily reached by public transport and the venue has its own event managers so that you can be sure that every detail of your special day is properly taken care of.  The organic sky garden is a particular attraction.
So what about the environmentally friendly factors that are so important?  One of the main ones is the solar thermal panels that are used for hot water and air conditioning.  The heating and cooling system used at Greenhouse Loft is efficient and cuts energy use by almost a quarter.  The venue also has a state of the art collection system for water collection that can be used to feed the water feature and irrigate plants in the garden.  The building also features windows that are energy efficient and that bring in plenty of natural light and regulate the air temperature.  All parts of the venue are involved in recycling initiatives and there is also an eco-friendly escalator that is 30% more efficient on energy use than other models.