Once you have planned your eco-friendly wedding ceremony you need to start thinking about an eco-friendly honeymoon.  It is no good trying to save the environment at your wedding if you are going to undo all that good work in the couple of weeks afterwards!  However, there are plenty of eco-friendly places that you can stay at and if you want to honeymoon in Europe, here are just a few for you to consider…
Yurt camping in Portugal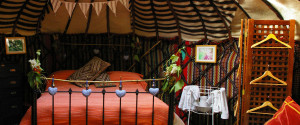 Camping no longer has to mean uncomfortable sleeping bags and flimsy tents.  Did you ever consider a luxury yurt?  These are far more comfortable (and romantic!) than a standard tent and you will not compromise your eco-friendly principles.  There are many places in Europe where you can spend a few days in a luxury yurt, but a popular location at the moment is Portugal.  These are ideal if you have a fairly low budget and you can spend time exploring the local countryside.  The yurts often have hot running water and private bathrooms and energy is supplied with the help of solar energy.  Most deals include breakfast and you can often arrange for packed lunches or home-cooked dinners in the evening.
Six Senses Spa and Resorts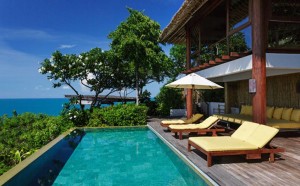 This is a large chain of resorts based all over the world but there are a number in Europe.  This brand is known for its dedication to environmental issues.  When you visit one of their hotels you will see evidence of eco-friendly measures such as conserving water, recycling and composting and energy saving measures.  Even the use of energy saving light bulbs can help the environment and these hotels include small measures such as these alongside the use of solar power.  In addition, food is often grown on-site, cutting down on the environmental impact of producing gourmet meals.  If you want a spa treatment you will be pleased to know that the products used contain only natural ingredients.  For those things that the hotels cannot change, they offset their carbon emissions by supporting other environmental projects.  A honeymoon at the Six Senses Spa and Resorts will help minimize your carbon footprint.
DDG Retreat
A honeymoon in Spain means that you can spend a week or two at the DDG Retreat.  This is a secluded and low-key retreat located in the Andalucia Hills.  Known for its eco-friendly principles, there are five 'casas' here that are rented out to visitors.  Each has been individually designed and there are facilities here such as a spa, restaurants and infinity pool.  This is a great romantic destination that helps you to truly get away from it all.
All over Europe there are hotels and resorts that are doing more to help the environment and it only takes a few minutes online to find one that meets your requirements.