If you want to get married in Florida and are looking for an eco-friendly option for a venue it is good to know that there are several to choose from.  Here are just a couple to give you an idea of what is out there…
Amelia Island Plantation
 Just north of Jacksonville, t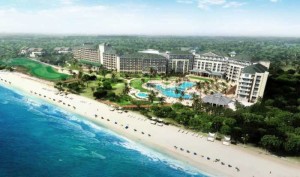 his resort is considered to be one of the greenest in Florida.  The resort has won a number of awards for its efforts to help the environment and it also has the added advantage of being a great place for a family vacation.  If you're inviting people to your wedding who have children then this is a good choice.
On-site you have shopping facilities, top quality dining, sporting activities and plenty of different options for entertainment.  However, one of the top attractions here is the spa.  The range of treatments is vast and it is one of the reasons why many people who get married here stay for a couple of weeks for a honeymoon.
There are plenty of places within the resort where you can actually exchange your vows and there is a dedicated wedding department that can help you to plan the whole event.
The Palms Hotel & Spa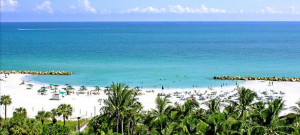 The Palms Hotel & Spa can offer you plenty of options for your wedding.  You can get married on Miami Beach or in the hotel grounds.  There are several different locations that you can use and the hotel's planners will help to put together every aspect of the day.  You can choose one of the set wedding packages and the hotel also has a list of preferred vendors for things like flowers, photography and music.  The hotel offers special rates when you book 10 or more rooms and special rates for treatments at the spa.
The hotel has an 'Inspired by Nature' program that shows it is committed to helping the environment and it is now one of just 14 hotels in the Miami Beach area to be given an honorable designation from the Green Lodging Program.  This is a scheme that recognizes those hotels and other accommodation providers who have made a good effort to do something to protect the environment.  To qualify for this recognition the hotel has developed a 'Green Team' to help the hotel with its greener initiatives such as saving water and energy.  Every three years the hotel introduces at least two new schemes to help save the environment.
Finding the right venue can often be a difficult thing to do, especially if you are concerned about the impact that your wedding will have on the environment.  Make sure that you talk to the wedding planners at your venue to find out how they can incorporate eco-friendly options for your big day.  Maybe you can have a menu consisting of organic and locally sourced foods or have recycled items as part of your decorations – how eco-friendly you want to be is entirely up to you!