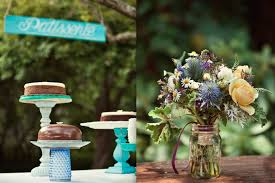 If you want to make sure that your wedding is as eco-friendly as possible then you need to be organized from day one!  You might not be the sort of person who likes living their life through lists but this could be the best way forward.
Step one is to create a few checklists.  First of all make a checklist of your ideal wedding and everything you want for that day.  You probably have a strong idea of your ideal day in your head and you need to list everything out so you can work through each item one by one.  The list will include everything from your dress to the party favors. When you create your original list you will probably find it hard to believe that everything on there could be eco-friendly but it will only take a little research for you to realize that it can be.
Your next checklist will be a chronological one – what needs to be done and when.  Your research will help you to determine how this should be ordered.
You will have to do a little research to find everything that you need for the wedding.  You might want a vintage dress and shoes which are far greener than new ones, but where do you find these in your local area?  Allow time to do a little searching – start online then visit a few places in person, but make sure that these are fairly local otherwise you will just be adding to your carbon footprint instead of keeping it down!
One of the ways in which you can have a greener wedding is to carry out certain tasks yourself.  You can make your own wedding invitations and other stationery, your own wedding cake and even your own dress if you are feeling particularly creative.  All of this is far more eco-friendly than purchasing from suppliers, even those that are based locally.  However, it is also far more time consuming than having it all done for you so you have to factor this into your planning.
An important thing is to plan as far ahead as you can to allow all of your suppliers to meet your requirements.  Your catering company, for example, may be very happy to put together an eco-friendly menu but this may involve them dealing with different suppliers than usual so may need more time for planning.  Talk to them as soon as you can so that they can tell you exactly when you will need to confirm your plans.
An alternative to doing your own planning is to hire the services of an eco-friendly wedding planner.  They will have all the contacts that you need to make all aspects of your day green, so instead of you traipsing around to find your vintage gown and accessories, they should be able to point you in the right direction.