Getting married in California?  The good news is that there are plenty of eco-friendly wedding venues around and they can offer everything that you need for your special day but without boosting your carbon footprint.  The last thing you want after your special day is to feel as though you have caused further damage to the planet, but choose the right venue and most of the usual damage can be avoided.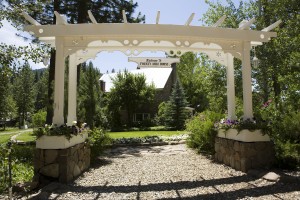 Twenty Mile House
If you want to get married in a mountain setting, Twenty Mile House could be the right venue for you.  Built in 1854, this is a former stagecoach stop and offers a beautiful and secluded venue on an eco-estate that covers around 200 acres.  This is a great place for those who want to relax in a private cabin.  Twenty Mile House has been hosting weddings for more than 20 years and there are wedding planners on hand to help you to have the day of your dreams.  You can opt for the Signature Weekend All-Inclusive Eco-Elegant package that includes accommodation for two nights as well as the ceremony and all the extras.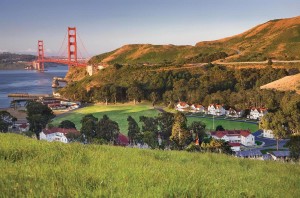 Cavallo Point
 Located in Marin County, Cavallo Point is a great wedding venue in the Bay Area with amazing views.  Weddings can be held outdoors throughout the year thanks to the mild weather but there are also indoor options if you prefer.  Cavallo Point is the first venue on the National Register of Historic Places to achieve the Gold LEED certificate from the US Green Building Council.  There are more than 30 buildings spread across 45 acres.  The buildings have environmentally friendly features such as solar panels, low VOC products such as paints and carpets, recycled wood and low-E glass, ensuring that if you have your wedding here, you will be doing your bit to help the planet.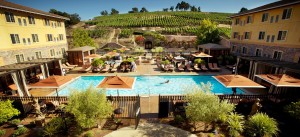 The Meritage Resort
 The Meritage Resort is also a spa and now offers a number of eco-friendly options for those who want to get married there.  One of the green options for your wedding reception meal is to choose 'picnic-style' meals so that the vast amount of china and linen does not have to be cleaned afterwards, saving gallons of water.  This has the added benefit of creating a very informal celebration after the wedding.
In addition, the resort also encourages couples to choose features such as napkins that can be recycled and green ware cups and plates.  Food for the wedding reception can be organic and locally-sourced as well as the wine.  Recycling is very important at the Meritage Resort and all paper products are made from recycled materials.
Every bride and groom knows that it is important to get the right wedding venue, but these are just a few of the venues available to you that show you do not have to compromise on style or luxury to ensure that your eco-friendly commitment does not waver.