Planning your eco-wedding will mean more than considering the day. It could be that you truly want to apply eco-friendly principles to all aspects of your life and this means that you should consider your wedding gifts too. It is just as easy to register for eco-friendly gifts as it is to register for the usual gifts. Consider a few of these when you are putting your gift list together.
Plants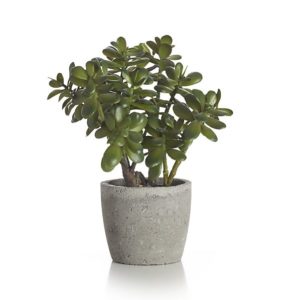 There are a few different plants that can be given as a gift that will live for many years and serve as a lasting reminder of your big day. The fortune plant is popular in Chinese culture and they consider it to be a symbol of abundance. The jade plant is another option and is ideal for the couple that does not have a lot of time to care for plants. It is part of the cactus family and therefore does not need to be watered very often. Bonsai trees could be an elegant plant for the home and when properly cared for they can last for decades.
Wood
Bamboo is an eco-friendly material and a bamboo box knife holder is a gift that is practical, chic and environmentally friendly. It is a strong but light wood and it is made from a renewable source. Alternatively, a set of wood placemats add an eco-friendly touch to a home. They have a vintage look and will last for years. Wood clocks are also a great gift. Don't worry that you have to opt for plain wood either, find one that has a unique or bright design painted on it. Wood photo frames could also be a useful gift. Most guests opting for a photo frame for a wedding gift will opt for silver or another metal, but wood is homely and warming, as well as being sustainable.
Bamboo Towels
Many newly-married couples will be opening their wedding gifts to find a towel bale, but you could ask for towels with a difference. Bamboo towels blend organic cotton fibers with bamboo fibers, which means that the towel will absorb moisture easily.
Eco-friendly kitchen gadgets
There are many people who have already discovered the merits of a slow cooker but you can also pick up an energy saving version. Find one that uses less than 300 watts, which will help to keep energy consumption low. Slow cookers are a great gift for a busy couple – meals can be cooking slowly all day while you are at work and you come home to a wonderful meal that took very little effort.
The possibilities for your eco-friendly wedding gift list are endless. You might want to focus instead on changing the way that you consume energy and ask for solar chargers or you might consider that ethical gifts – the donation of goods or services to third world countries – might be more appropriate. Consider your options and put together a wedding list with an eco-friendly twist!